Treaty Members of the BEIGO
Directors
Lawrence Bloom
Founder and Secretary General – was appointed the first Chairman of the World Economic Forum at Davos, Global Agenda Council on Urban Management and he is a current alumnas of all Agenda Councils. He is former Chairman of the UN Environmental Programme, Green Economy Initiative, Green Cities, Buildings and Transport Council. Lawrence also served as an active a member of the Corporate Responsibility Advisory Group of the ICEAW.. He sat on the Executive Committee of the Intercontinental Hotel Group where he managed their $3Bn global estate.
He was recently voted by SALT magazine as among the top 25 most Conscious Global Leaders globally, and some months ago received an award at the UN from the Humanitarian Innovation Forum for Conscious Leadership.
Gregory Bowman
Founder and Director – Greg became the first Canadian member admitted to the PPAF, a United Nations organization designed to facilitate public-private partnerships for the purpose of advancing sustainability in developing countries. Greg was appointed Chairperson of Canada to the Intergovernmental Renewable Energy Organization. Whilst working at the UN Greg arranged for the sale of 300+ Million of sustainable energy projects.
Nicholas Pilbrow
Founder and Director – Nicholas is a chartered accountant and member of the Institute of Taxation. He trained with Arthur Andersen & Co before establishing his own accountancy practice. He has many years of experience in venture capital and corporate finance & structure and has acted as finance director for a number of client companies. He is the CFO of the Be Energy Group of companies.
Chris Rockefeller Lindstrom
Director – Chris has devoted his professional life to sustainable business as an impact investor and as an entrepreneur. He serves on the David Rockefeller Fund, both as a rotating member of the Board of Directors and the Executive Committee. The Fund's Environmental programs focus on the reduction of greenhouse gas emissions, energy conservation and sustainability.
Chris lays out the vision for engaging with investors and technologists to successfully launch sustainable business and community based energy solutions, targeting both innovative and Commercial-Off-The-Shelf technologies to fit the right projects.
Stuart M.Williams
Director –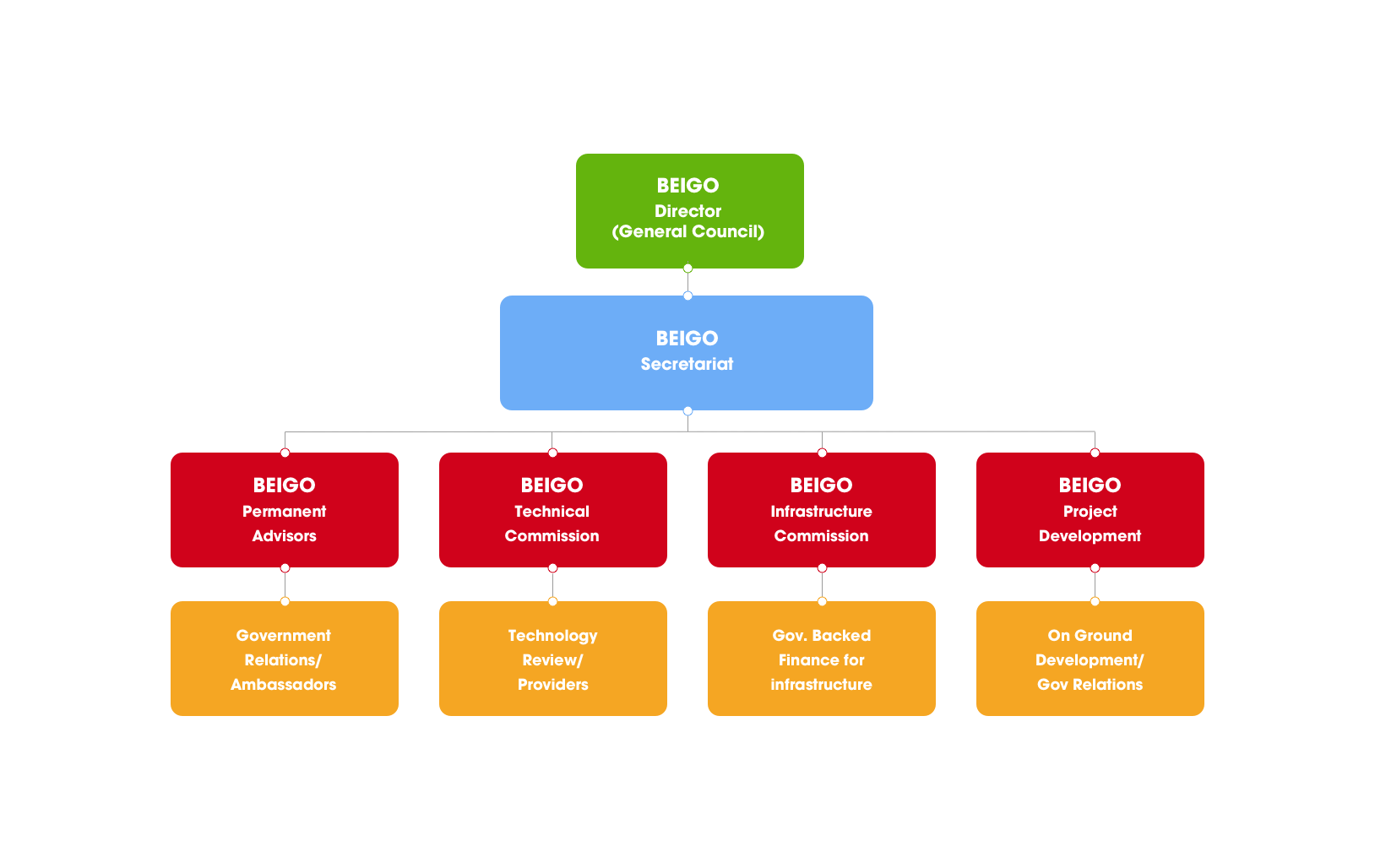 Aruba
Dominican Republic
East Timor
Grenada
Guyana
Kenya
Madagascar

Niger

Papua New Guinea

Paraguay

Suriname

Trinidad and Tobago and Zambia
The BEIGO Treaty is open to all States.